I don't know why, but there has been some interest in what my desk looks like.
People are even bragging about their desks on Desked…
I am very proud of my desk.  I keep it as clean as I can because we all know that a tidy desk is the sign of a tidy mind.
Or is a tidy desk the sign of anal retention?  I can't remember.
I took this photograph this morning.
Herself says it is a mess.
She's just jealous.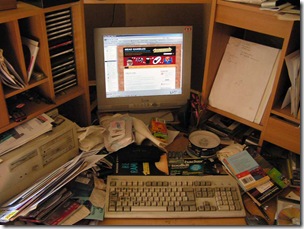 Click to embiggen.