Latest news – Reckless spending to continue
I have just seen a newspaper headline that has to be a joke.
Is this the 1st of March or the 1st of April?
"Central Bank and Regulator to spend €8m on new offices"
There are several possibilities here.
1) It is a joke.
2) The newspaper has got it wrong.
3) That shower of brainless idiots [aka our government] are taking us for a shower of brainless idiots.
I don't think it's a joke, as it lacks a punchline and isn't very funny anyway.
The Tribune is generally not considered to be a tabloid rag, and I would therefore trust their integrity, especially as they weren't too harsh on my book.
It has to be possibility number three.
The mind boggles.
That gibbering idiot got up on stage yesterday and spouted a load of meaningless rhetoric about how we have no money left and how we all are going to have to pay more in taxes.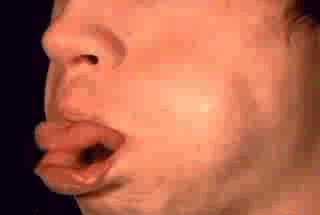 Blah, blah, fucking blah.
I have a couple of questions for the government.
Where is this €8m going to come from?
Is it going to come from the same coffers that couldn't afford €10m to protect our girls from cervical cancer?
Is it going to come from the same coffers that can't afford proper class sizes?
Why is there insufficient funding for special needs schools and resources?
Is it mere coincidence that the money is going to a building firm?
Why am I sitting here writing this when I should be out there burning the Dáil to the ground?
Words fail me when it comes to this government.  Through their ineptitude, their greed and their total incompetence they have dragged this country to the brink of disaster.  They are now blaming the bankers for the whole mess, but they are ultimately the founders of our destruction.  Having completely failed to understand what they have done, or what to do next, they are now carrying on in the same old fashion – reckless spending of our money on their friends the builders, and demanding that we provide them with more cash to do so.
One last question.
Why are we not out en masse lynching the bastards?