I like Cully and Sully pies.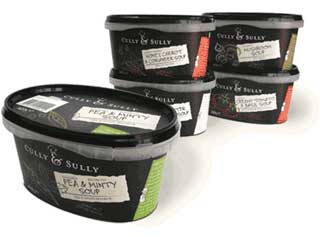 I like their name – it's quirky. But I like their pies better. If you have to buy a ready made pie then they are hard to beat. And I expect them to deliver me a major supply for mentioning that.
There is also a publican down the country [somewhere] who likes them too.
And he is apparently outside the Cully and Sully delivery area.
Our publican friend was desparate for his pies and he had to find a solution. And he did.
Cully and Sully now deliver the pies to the publican's local Garda station. They bung them in the back of a squad car and deliver them to the pub.
I'm delighted for the publican as he and his customers are getting their pies. I'm delighted for Cully and Sully as they continue to grow in the Irish ready made food market.
But most of all, I'm glad our crime wave is over. The last criminal has been put behind bars. No one else is breaking the law. There is not a single motorist driving recklessly.
I feel sorry for the Gardai as they now have nothing to do.
Except for the Gardai in one station who have found an excellent use for the states resources.
Do you think I'm making this up?